Extreme Temptation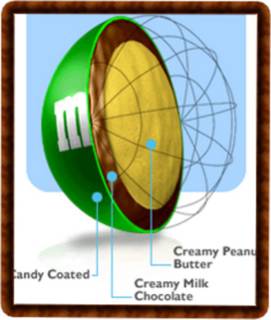 Temptation...

I was inspired by Leslie's post on Saturday regarding
chocolate peanut butter cups
. See it
here
. It reminded me of all the amazing
chocolate
that I had whilst travelling through the US and Canada. Stuff, that woefully, we can't get here in sunny South Africa. Although our own
chocolate
industry is pretty good, you just can't beat some things. Like,
Reeces peanut butter cups
, or
peanut butter M&M's
, (not the peanut ones, peanut BUTTER m&ms),
marshmallow fluff
(basically the goo you get when roasting them...bottled). Since I haven't had
chocolate
for a couple of weeks now,
Leslie's post
, had me salivating like a starving Great Dane. I am compelled to go out and get myself at least a slab, for which I know tommorrow I will be sorry, but I think that I totally deserve it today. This got me to wondering...if I deprive myself of
chocolate
(as I have been doing in a very poor attempt at losing weight), do I overcompensate my sugar intake in some other area, like having extra sugar in coffee etc? Or having more coffee - to replace the caffiene found in
chocolate
? If I
am
doing that...then what is the point of depriving myself of the
chocolate
in the first place??!! Please can anyone out there tell me!!?? This also got me to the point where I was surfing the web for
chocolate
pictures to add to this blog - and I found some really nice sites out there where you can buy
chocolate....online
..hurray the obesity epidemic strikes back!